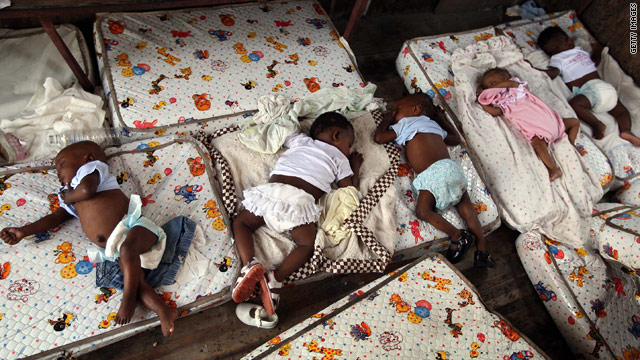 What I know is, we serve a God who is very interested in the orphans of this world. James 1:27 says, "Religion that is pure and undefiled before God, the Father, is this: to visit orphans and widows in their affliction, and to keep oneself unstained from the world." As hard as this picture is for me to look at, God cares for these babies infinitely more than I ever could. I do just want to scoop one of them up and hold him close and tell him it's all going to be okay.

I also know this is not a situation to rush. There is an outpouring of interest in America to begin adopting these babies NOW! But, many of them may still have family out there! A mom or dad or an aunt... I'm praying that God would reunite every one of the children with living family members that exist. Then, I'm praying for these orphans to have someone today to hold them and tell them they're special and reassure and love them. After that, I pray for permanent homes for these orphans. I pray for families to open their lives and homes to the orphans of the world.

I heard somewhere recently that if every church in America had just one family who would adopt a child out of our foster care system, there would be no more need for foster care! Derek and I are very interested in adoption. We don't know when or how... maybe we'll adopt from Haiti and maybe that will happen sooner rather than later. We're not making any rash, emotional decisions, and I don't think anyone else should either. We are praying, and I guess that's what this post is about. We can all at least do that!